Fixed Braces –
Before & Afters
Here are a selection of some of our proudest fixed brace before and afters at Dental Centre Bournemouth.
More than halved treatment time!
A wonderful case!  The patient was refused non extraction Orthodontics from the Nhs Orthodontist.  The extraction treatment plan was scheduled for a 2 year treatment time. The mother found us and we treated the patient with Damon Q Braces at our sister practice, Ringwood Dental.  
Total orthodontic treatment time 10 months! 
Corrected bite in complex case
Whole arch retraction using TADs (temporary anchorage devices) to correct a class 3 skeletal case.
The patients main compliant was that she could simply not bite down (she had an anterior open bite).
We closed this bite down in around 18 months of orthodontics in Bournemouth.
Severe Crowding Resolved
Severe crowding resolved with Damon Clear braces at our sister practice, Ringwood Dental, by practice owner Dr Hardip Dhatt.  Total treatment time was 12 months.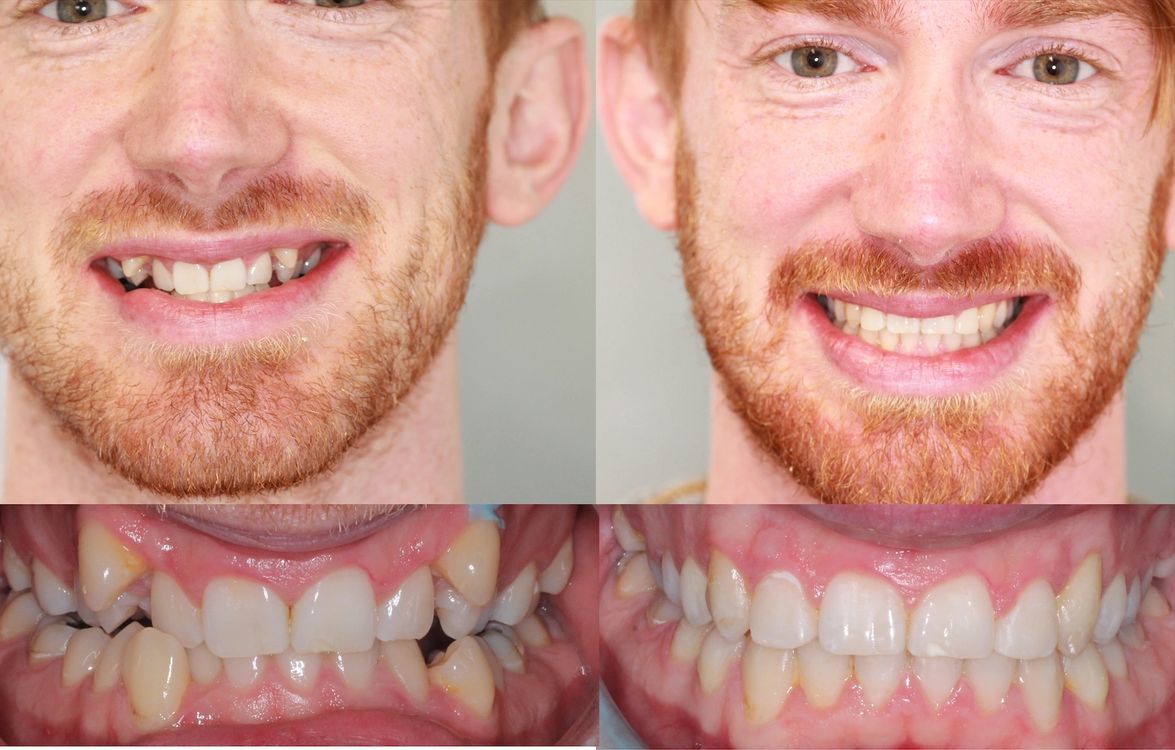 Crossbite & Crowding Cured!
Severe orthodontic crowding with blocked out teeth and cross bites.  The patients main concern was the canines that were 'stuck' in his skull.
Treated with Damon Braces in Bournemouth (and Ringwood).  Our patients have the flexibility of attending any of the 2 practices throughout their treatment!
This case was completed in only 12 months!
New Smile = More Confidence
Wow, what a difference 4 months makes!
This smile took only 4 months to develop.  The patient was over the moon by then and wanted the braces off.
On subsequent visits the patient has said that her new smile gave her so much confidence that she could take on a training teaching role and is now a full time teacher – amazing what a smile can do!
Complex Case with no extractions
This patient was placed on an NHS waiting list for 3 years with option of going privately with the NHS Orthodontist.  Mum did not want any teeth removed.
We treated this complex case non extraction with Damon Braces in Bournemouth.  
Total Orthodontic treatment time 15months.
Damon Q Treatment in Bournemouth
Severe crowding treated with Damon Q braces.  This Journey of Orthodontics in Bournemouth took approx. 18 months
Deep Bite Correction
A raging deep bite, corrected with Damon braces at our sister practice, Ringwood Dental, by Dr Hardip Dhatt
What a difference a smile can make!
This patient (ex special forces) had clear braces in Bournemouth at our practice, to move the teeth into new positions ready for an implant to replace a missing lateral incisor and bonding to improve overall tooth shape (and of course teeth whitening).  
Total treatment time 12 months.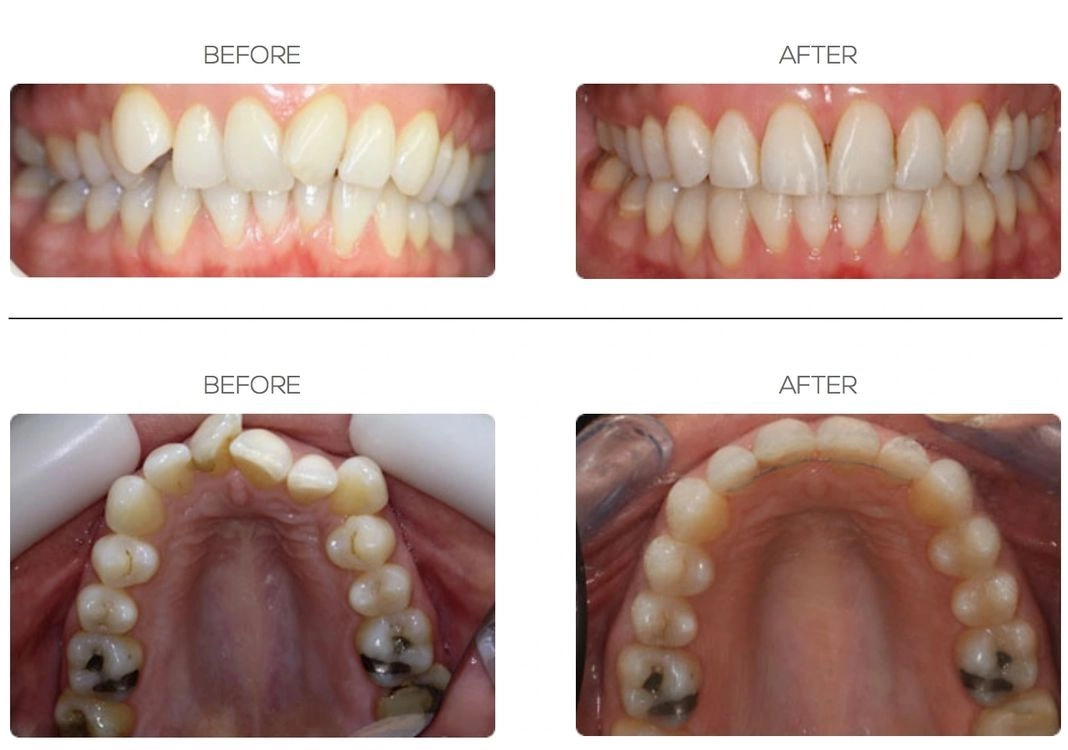 Overcrowding treatment
This patient was treated for overcorwding using fixed Damon Braces at our Bournemouth based practice
Alignment with Damon Braces
Simple alignment using Damon Q Orthodontics in Bournemouth
Crowding Solved with Damon Q
Damon Q braces to resolve Boltons discrepancy crowding with Macrodontia within 10 months.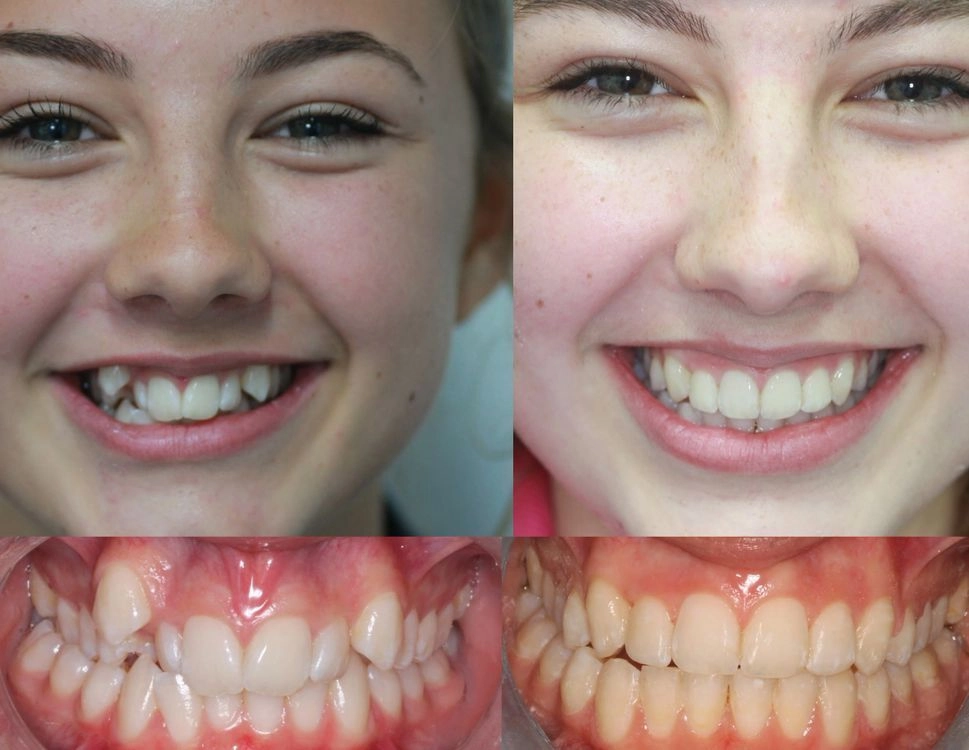 Severe Crowding without Extractions
Damon Braces in Bournemouth. Treated without extractions, this severe crowding case took only 13 months
Minimal Discomfort, Maximum Results
Mic drop!  Severe crowding, this patient looked for orthodontics in bournemouth and chose to have Damon Q braces.  With very little if any discomfort this alignment was achieved within 18 months.
Damon Orthodontics in Bournemouth
Severe crowding and deep bite (traumatic) – treated with Damon Q Orthodontics in Bournemouth
Teeth Aligned in Bournemouth
Retained baby tooth removed and teeth aligned using Damon Orthodontics in Bournemouth.  Canine moved from palate into the arch